Welcome to Weekend Potluck #274,
we are so happy you could join us!
Starting each Friday morning, stop by Sweet Little Bluebird for our Weekend Potluck party,
a place where top food bloggers come to link up their best and latest recipes! Each week we feature the most viewed recipe from the previous party along with recipes that caught our attention. We also have a featured recipe from one of the hostesses.
**Simply click on the photo (recipe) you like below and it will
take you to the blogger's post with the full recipe.**
Let's take a quick peek back at

last week

!
THE RECIPE WITH THE MOST CLICKS WAS…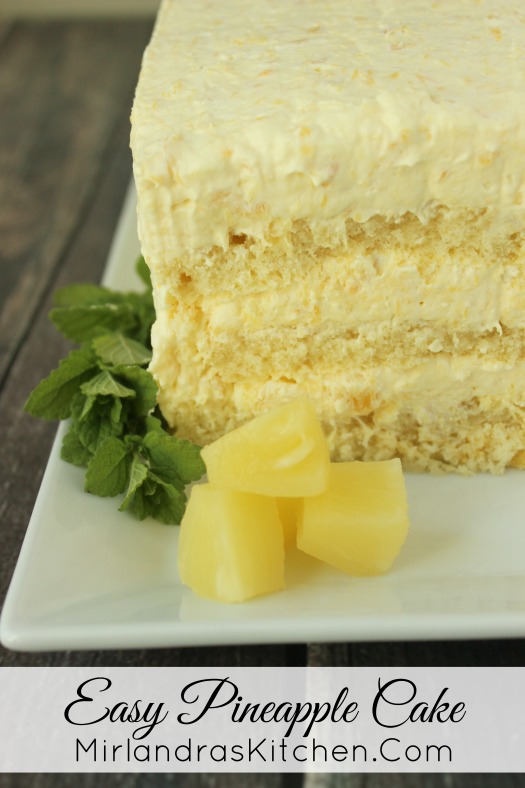 Easy Pineapple Cake

by Mirlandra's Kitchen
RECIPES THAT CAUGHT OUR ATTENTION
…
Strawberry Shortcake Cake
by Gonna Want Seconds
Remember that when you link up, it shows on all FOUR
blogs. Plus…
WE TWEET. WE PIN. WE LIKE.
Linky Guidelines:
If you wish to be a featured recipe or for us to promote your recipe either on Facebook, Twitter, or Pinterest, you MUST follow these instructions.
Please link up to your exact post and not the main page to your blog.
LINK BACK HERE from your post
so that others can find the fun.
(Need help linking back?
Read this
or watch this great
instructional video

.
When you are kind enough to follow our guidelines,
we work hard to get you as much exposure as possible
so that your time here is well invested.
We want this to be a
fun and rewarding experience for everyone.
Linky Guidelines:
We only have ONE simple rule to be a featured recipe:
LINK BACK HERE from your post so that others can find the fun. FOOD posts only! BLOGGERS: Please note we had some great recipes last week but our most popular recipe DID NOT LINK BACK so it wasn't featured. This potluck helps with our SEO and your SEO so linking back is essential and what makes this potluck worthwhile.