Hey Everyone,
During spring of this year, I joined forces with 4 other bloggers to
provide you with some weekly inspiration, great tutorials, gorgeous
decor and awesome DIY projects…Now IC has it's own BLOG!

Every Monday you will find us at our
New Cafe, sipping lattes and sharing inspiration…
Of course we have more in store….
fabulous giveaways, themes, link parties,
features and great guests…

So please join us, Natalie, Heather, Sherry, Danni and myself
every week at our new blog.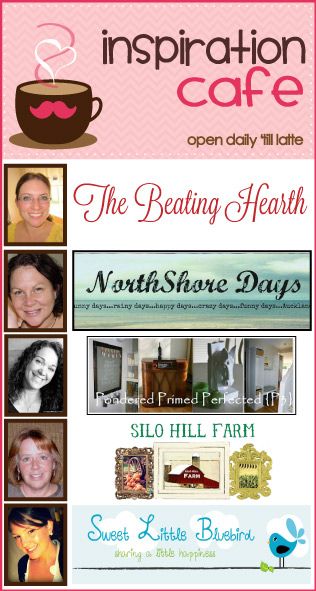 We have a vision for our blog, we want to share,
inspire and encourage others.

We would love guests, so please let one of us know
that you are interested and we will grab a spot for you.

So come on and join our Facebook page and
keep up to date on all developments…

Jana did a fantastic job and was so gracious
and flexible
with all our demands.
Thank you so much Jana ~ you rock!
Hope to see you all on Monday…